My nieces have been selling snow cones and lemonade all summer.. from a card table. It was time to give them an upgrade.
Here's the Process I used
First
My boyfriend and I hit up our local Lowes and found two trellises to use for the sides. This saved on building time and adds a little extra detail. I also purchased dog eared fence planks for the front, 1.5″ x 1.5″ boards for the frames, and plywood for the top and base. All the other wood was scrap lumber from around the house.  I had Lowes rip that lumber to size (30.5″ for the fence planks, and 21″ x 38″ for the top/base). I also picked up some caster wheels and decorative baskets.
Second
It was assembly time. We measured and made the frame out of the 1.5″ x 1.5″s. Creating rectangles for the front and back. Pre-drilled screw holes so the wood wouldn't crack and screwed the two rectangles together.
Third
Next I notched out the corners of the bottom plywood to lay on top of the bottom frames and screwed that into place. We also attached the top and caster wheels.
Third
Next it was painting time. We painted the whole frame white (thanks to my amazing friend Angela and her man Russel for all their help!) I also painted the top name sign in a base coat of white.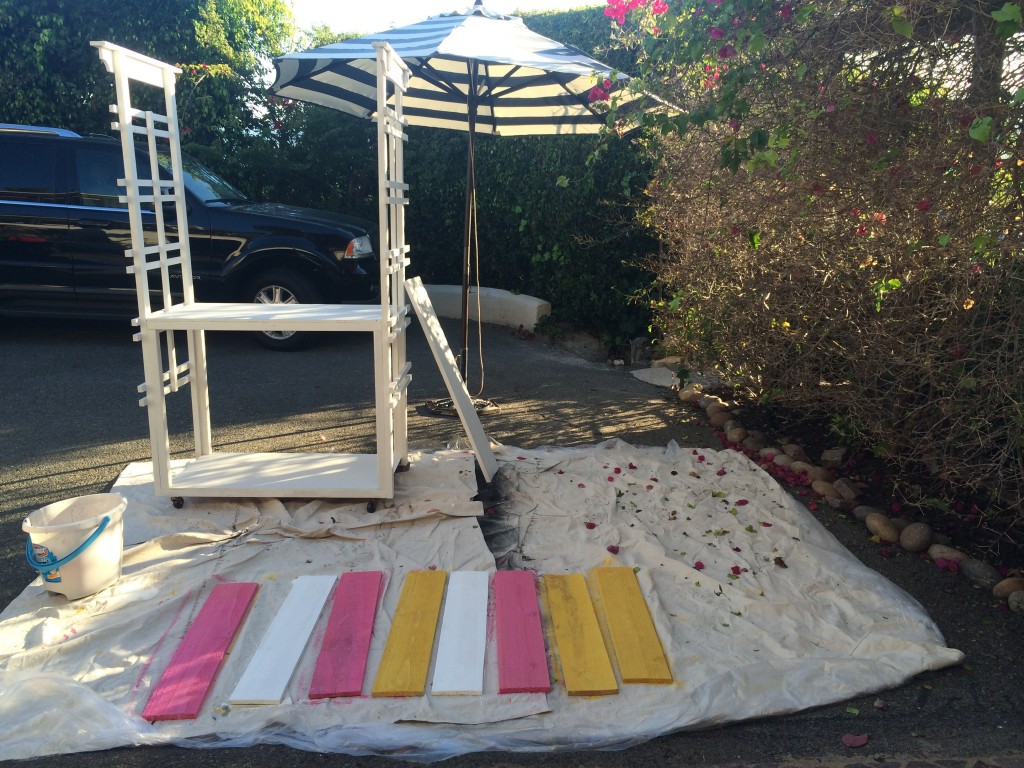 Fourth
It was assembly time. A nail gun, some finishing nails, and a bit of patience, it went together rather quickly. I also spray painted some hanging planters and baskets to match. They simply hang with finishing nails.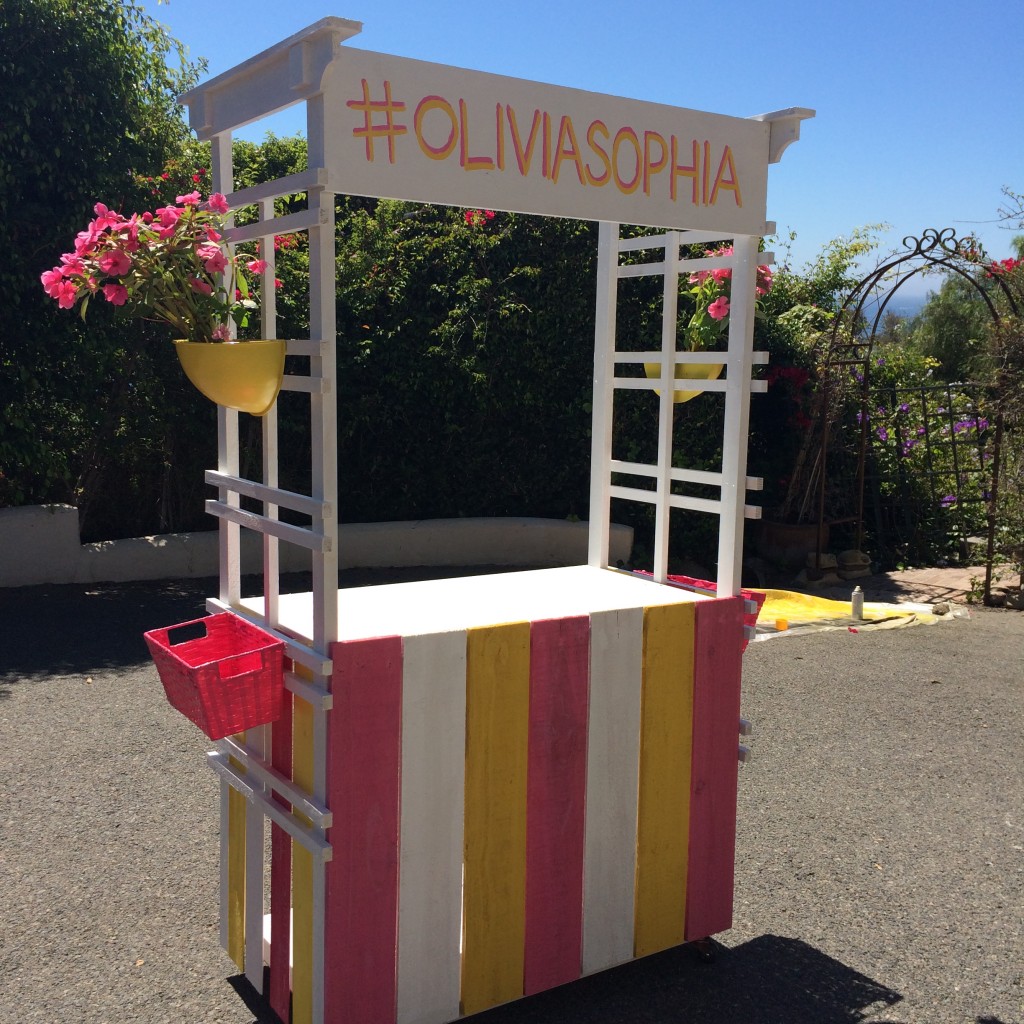 Fifth
It was delivery and set up time! The kids were already out on the street when we pulled up with their little card table so they were quiet happy and shocked to see a new stand! We added some butterflies to soften it up and will continue to decorate it.
Sixth
#oliviasophia is officially in business! There are a few more things I want to add –  a corrugated roof,  chalkboard sign in the front for prices and product, an ice cooler underneath, and a pennant garland, but that'll be another weekend 🙂
Thank you Angela, Russel and of course Glen for all your help. Couldn't have happened without you.